Stop checking websites on your own time.
Just tell us the website and we'll send you screenshots periodically.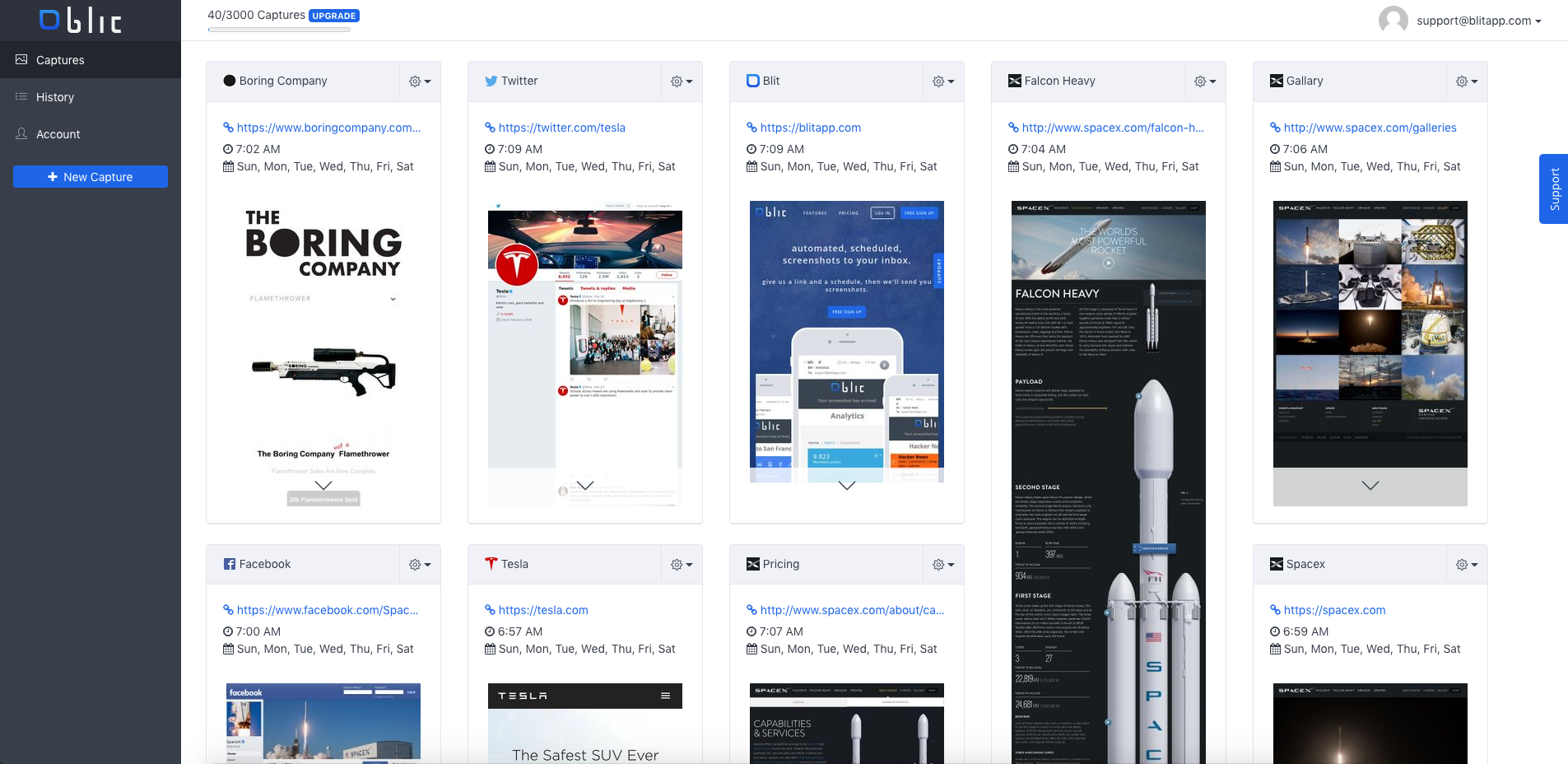 Send screenshots to multiple recipients.
Full, searchable, history of all of your screenshots.
Upload your web captures to your cloud storage.


Google Drive, Dropbox, AWS S3, Azure, Slack, FTP, Webhook, RSS, etc.
Interact with the page captured


Hide cookie baners, ads and popups. Login to a website to take screenshots.

Thumbnails of all of your captures.