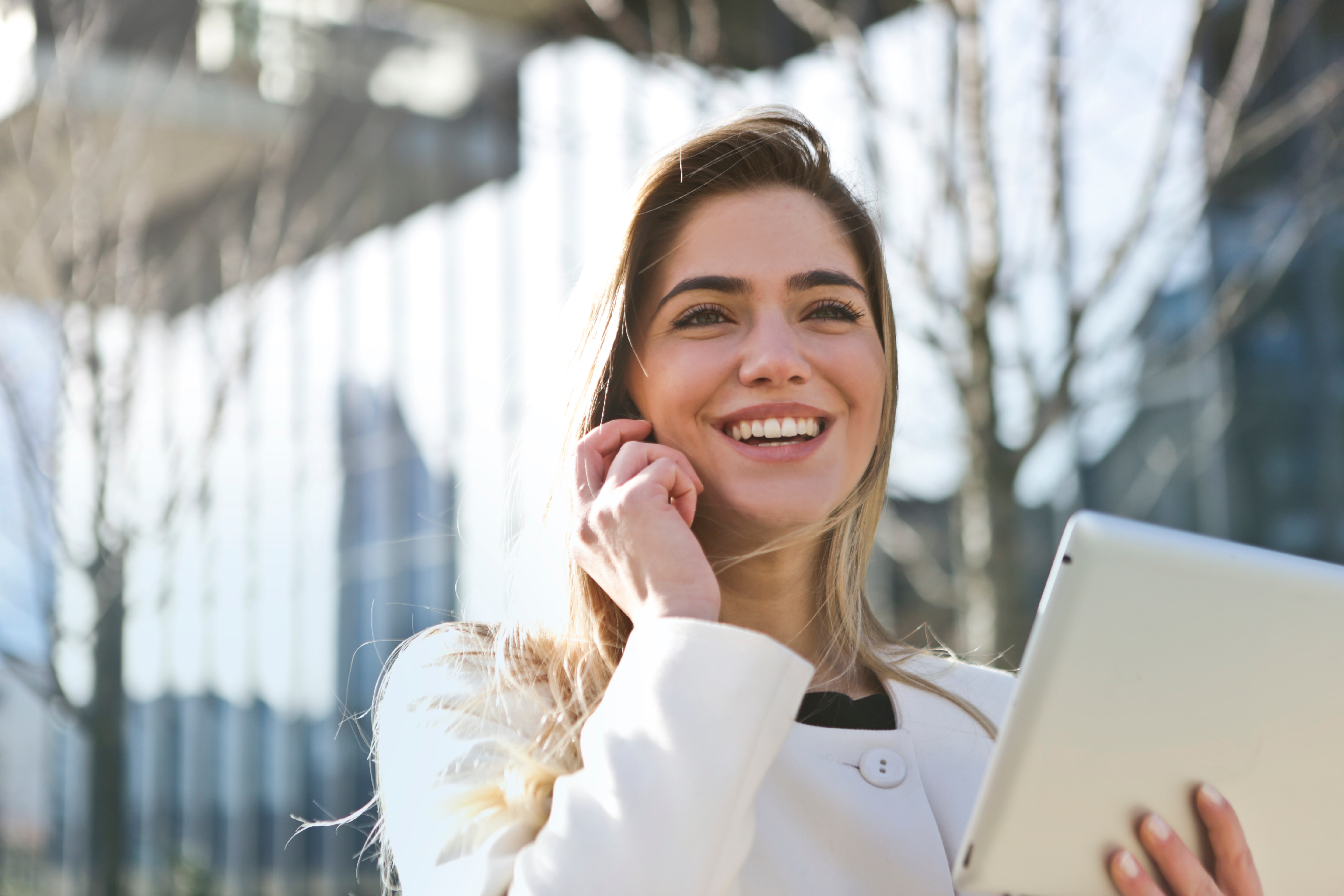 Looking to move up in your career? Or find the perfect remote Job so you can live anywhere? Or work for the company that you've always wanted to? Be the first to know when one of these coveted career opportunities comes available. You can do this by scheduling automated screen captures to send you job listing updates. You'll get an email periodically showing what jobs are available.
---
Here's how:
###1. Go to a job search website or the careers page of the company you want to work for.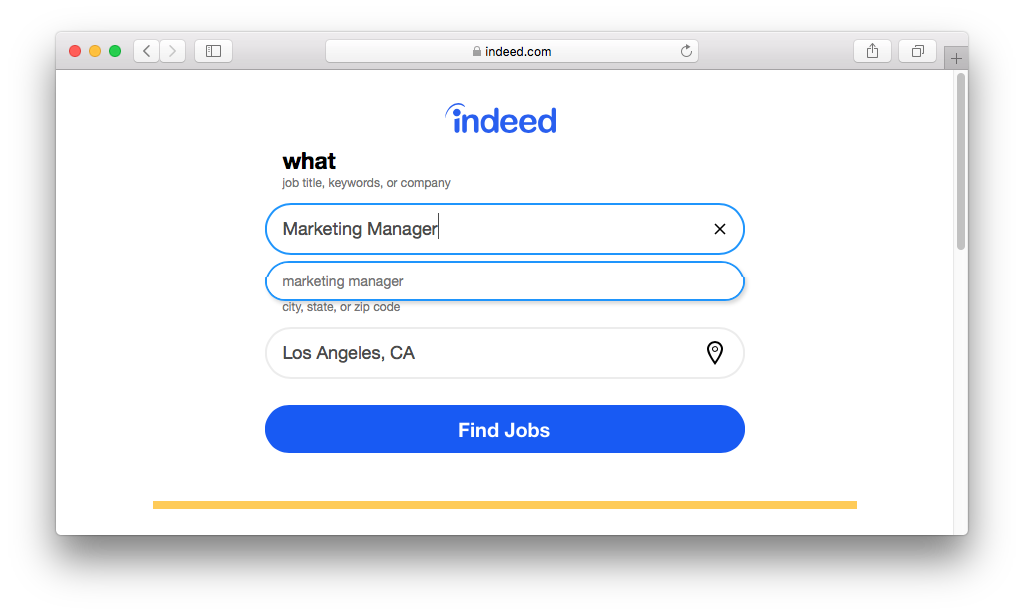 ###2. Set the search criteria for the job you are looking for.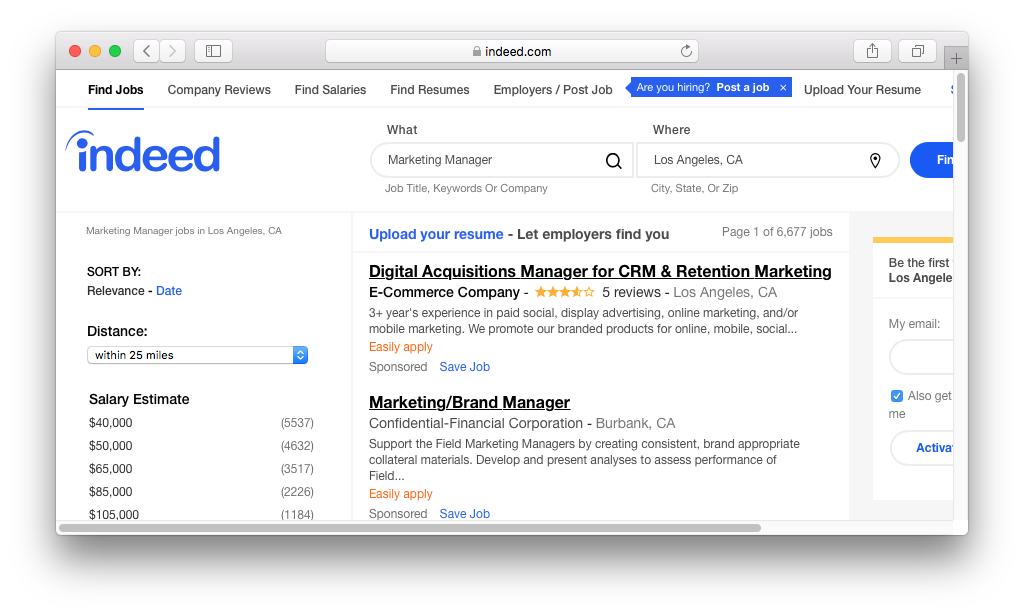 ###3. Copy the browser url.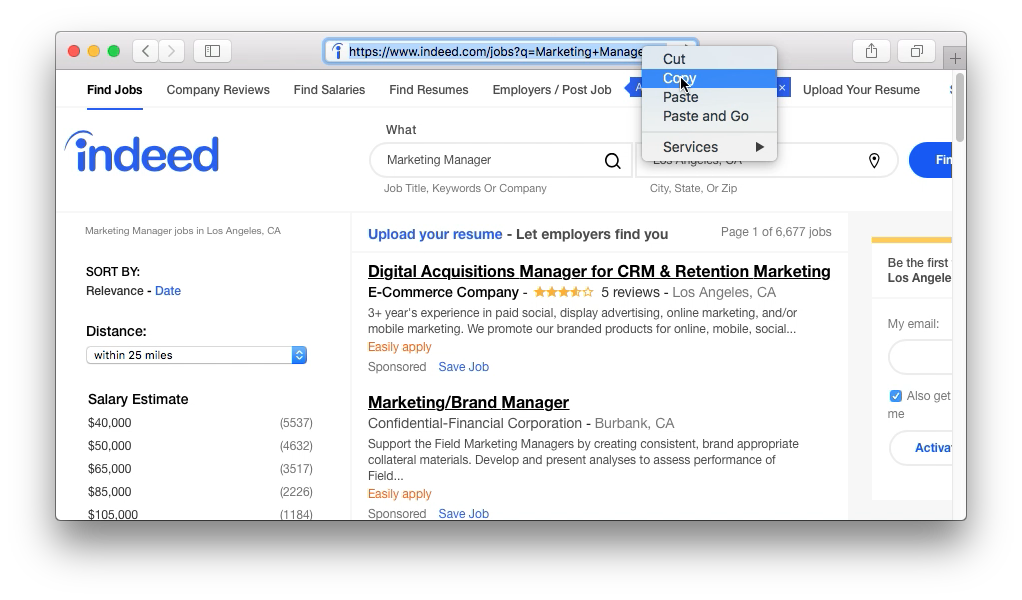 ###4. Go to https://blitapp.com, paste the URL and click "Capture Website".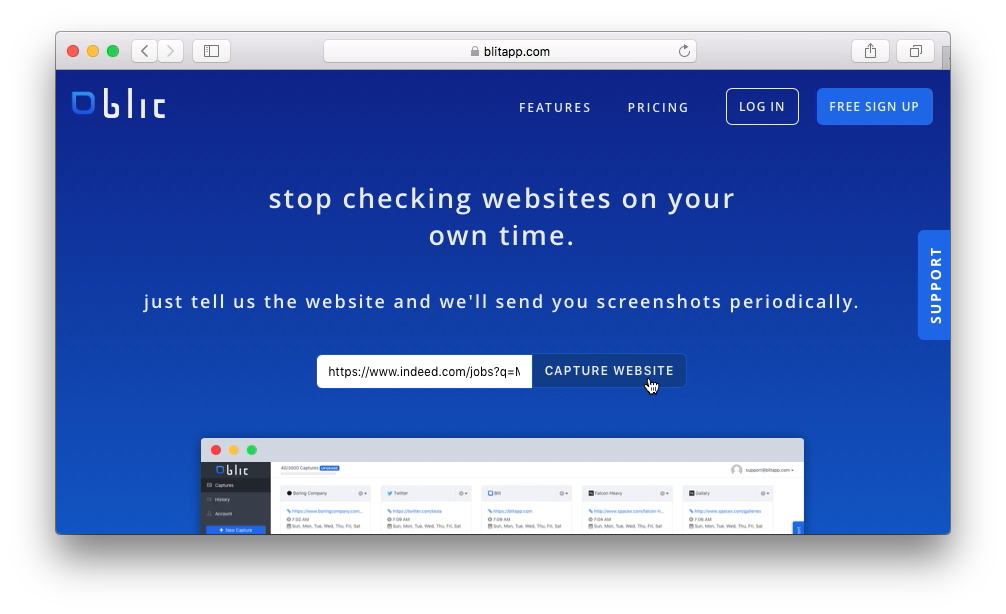 ###5. Enter your email address and click submit.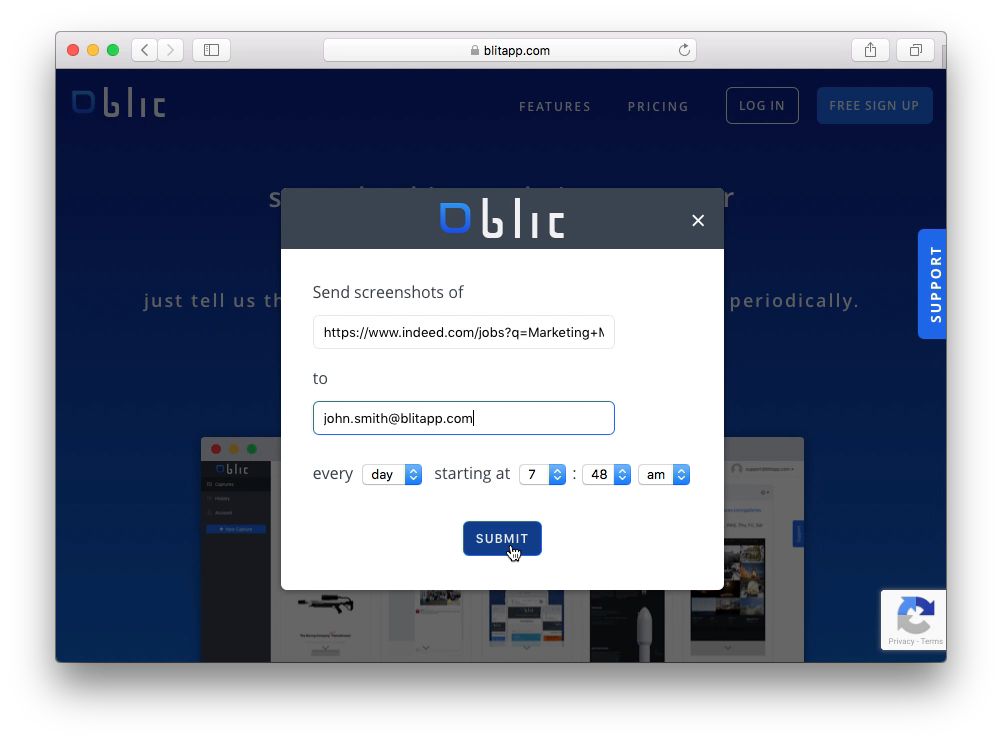 You'll now get the Job Listings emailed to you every day. You'll know when a new job becomes available and can quickly respond and submit your résumé. After creating your first website capture, you can also edit the capture frequency or create new captures of other job sites. For only $5 per month, you can upgrade to get 300 captures. That's about 10 captures a day and just that many more ways to look for your dream job. Try it!