Automated, scheduled website screenshots to your inbox and cloud storage.
Screenshots from Sydney, Australia
Choose your country of origin: Australia, USA or Germany (all plans) - UK, Italy, Netherlands, India, Singapore, etc. (selected plans)
Get localized web page content.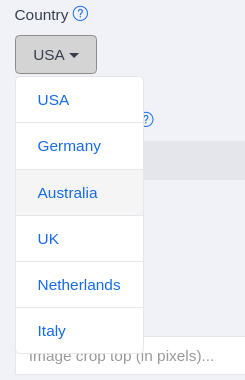 Flexible scheduling
Schedule captures at any time of the day, week, and month. You can even choose to capture your website every minute!
Run your captures on weekdays. Choose specific days of the month or a couple of dates each year.
Our scheduling system accommodates all imaginable schedules.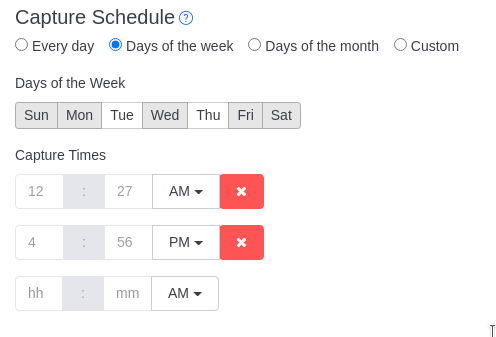 Capture many URLs at once
Each capture can contain many URLs to be done at the same time.
You can also capture an entire website or RSS feed by providing a sitemap or RSS feed.

Organize your captures
Organize and filter your captures with tags.
Each capture is shown as a tile with a thumbnail of the latest capture so that you can easily visualize it.
Pause and resume your captures with one click.
You can edit all your captures at once with the Bulk Edit feature.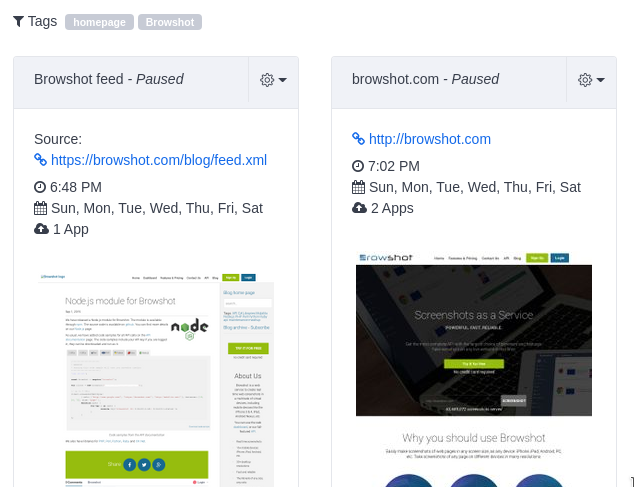 Archive your screenshots to your cloud storage
Send your screenshots directly to your cloud account:
AWS S3
Azure Blob storage
Dropbox
Google Drive
FTP
Slack
RSS feed
Webhook
etc.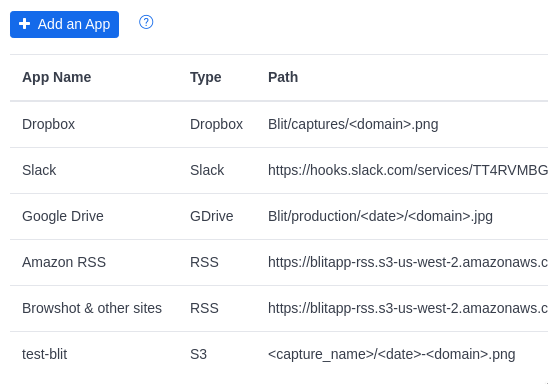 Log into a website
Blitapp can log into a website before taking a screenshot, hover an element, click on buttons, fill out a form, etc.
You can create many kinds of interactions with a webpage, as well as capture different states or pages behind a login.